I'm linking up with Journey to Josie again for my First Day post.

No April Fool's Day jokes here besides the bipolar Minnesota weather.  It seemed like two totally different days- cold and foggy in the morning then turning into a warm and deliciously sunny afternoon.

 

 

 

 

 

 

 

 

 

BEFORE

 

AFTER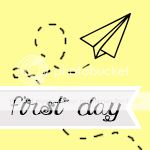 Click the picture above to head on over to Nicole's blog and check out the other linked up first day bloggers.